We accept the
following cards: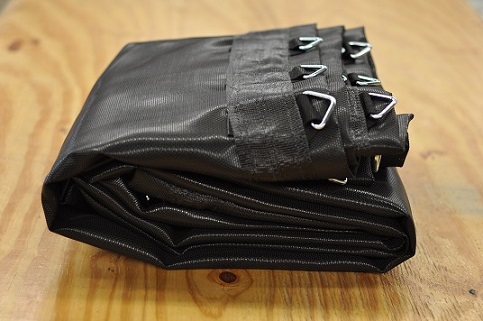 17x10(16x9) Replacement Mat
Product Overview
This is a replacement for the 17x10 (also called 16x9) "Texas Star" rectangular trampoline. Mat = 7' x 14' (100 rings)
Product Reviews
We have had our trampoline over 20 years-we have bought several mats but yours is the best. You custom made it just right, not too tight and not too loose. The protective edge keeps the kids safer and no ripped clothes or scratches. With 10 teenagers in the house I need something that will last. I have gotten shabby workmanship before but I'm in Texas now and I can tell things are different. Thank you so much for your help.
Back